City Snapshot: Inflation Hits Nine-Year High as Supermarket Sales Continue to Fall | News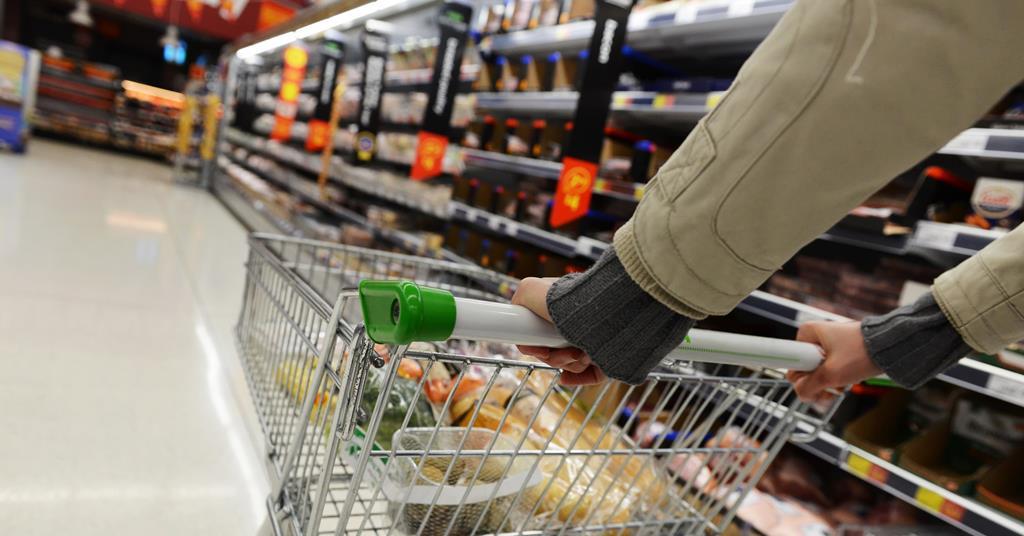 top story
Supermarket sales fell another 3.7% in the past three months, according to Kantar, as inflation hit its highest level since 2013.
Take-out grocery sales fell 3.7% in the 12 weeks to February 20, but remain 8.4% higher than in the same pre-pandemic period in 2020 as the drop reflects the lockdown winter of last year, when the public ate ​​more meals and snacks at home.
The drop in spending comes despite a new high in grocery prices, with inflation coming in at 4.3% in February.
Fraser McKevitt, head of retail and consumer insights at Kantar, commented: "Aside from the start of the pandemic, when we saw grocers cut promotional offers to maintain availability, this is the rate fastest inflation we have seen since September 2013.
"On top of that, continued supply chain pressures and the potential impact of conflict in Ukraine are expected to continue to drive up prices paid by consumers."
On an individual grocer basis, discounters were the only physical retailers to grow, with Aldi and Lidl up 3.3% over the period.
Tesco was the best performer of the Big Four, with sales down 2.6%, while Sainsbury's saw sales decline 4.1%, Asda 5.5% and Morrisons 8.2%. Over two years, Tesco remains up 10.2%, against 7.5% at Sainsbury's, 4.3% at Asda and 4.5% at Morrisons.
Co-op and Iceland were down 8% and 7.9% respectively, with Waitrose down 3.4%.
Ocado remained at modest growth of 0.2%, a sharp slowdown from its two-year growth rate of 35.5%.
McKevitt said households spent an average of £26.07 less in supermarkets in February and own brand sales outperformed brands for the first time in three months.
"It is important to note that the decrease in monthly expenses is not entirely due to savvy budgeting. With the official end of Covid restrictions in England, more of us are eating on the go, buying sandwiches, salads and snacks during our lunch breaks and dining with friends and family. This means we buy less food and drink at home.
Further evidence that shoppers are going beyond the pandemic can be seen in online sales, down nearly 20% year-over-year in the past month.
Meanwhile, shoppers' routines were disrupted by extreme weather conditions in the middle of the month, with a noticeable impact on shoppers' footfall due to storms. Kantar recorded almost 7 million fewer strokes in the week ending February 20 compared to our expectations for this time of year.
Regarding inflation, Kantar said prices were rising fastest in markets such as salty snacks, fresh beef and cat food, while falling for bacon, beer and lager and spirits.
morning update
Poundland this morning completed the purchase of an online discount retail business, Poundshop.com.
The acquisition of Poundshop.com for an undisclosed amount "will provide the infrastructure necessary for the nationwide rollout of its own pilot e-commerce operation."
Founded in 2014, Poundshop.com has grown to become the UK's largest online-only value retailer. Poundshop.com has nearly 400,000 customers across the UK and 65 colleagues at its distribution center and head office in Wednesbury, West Midlands, just a few miles from Poundland's own customer support center in Walsall.
Poundshop.com President Steve Smith and CEO Chris Maddox will act in an advisory capacity to help facilitate the integration which will be led by Poundland's Director of Retail and Transformation Austin Cooke, who in turn will lead the day-to-day operations of Poundland's online business.
The agreement includes Poundshop.com's intellectual property, its online platform, collection and fulfillment operations at Wednesbury and its customer database.
Poundland will retain all current Poundshop.com colleagues and during the integration process Poundshop.com will continue to process customer orders as usual.
Poundland plans to build on the experience of Poundshop.com to develop and expand its own online operation which started as a pilot in selected postcodes in Birmingham and Walsall and has now successfully expanded across the Midlands and in South Yorkshire.
Aided by this acquisition, Poundland plans to expand its online offering, both in terms of ranges, adding PEP&CO clothing and homeware, and geographically, including expanding beyond the UK and into offering an online Dealz service for the Republic of Ireland.
Barry Williams, Managing Director of Poundland, said: "It's great to have the Poundshop.com team warmly welcome to Poundland. This acquisition gives power and momentum to our aspirations to make our incredible products and value available to customers across the UK and Ireland, however they choose to shop.
Elsewhere, HelloFresh posted 61.5% full-year growth to reach revenues of €6 billion in 2021, at the upper end of its previously revised revenue growth forecast.
Growth was driven by continued customer growth in both operating segments (the US segment and the international segment), as well as continued high order rates and meals per order.
On an adjusted EBITDA basis, HelloFresh reached €527.6 million for the year, with a full year 2021 adjusted EBITDA margin of 8.8% at group level despite significant investments in its growth, including the acquisition of Youfoodz in Australia, the launch of Norway, Italy and Japan, as well as a number of new production facilities in several geographies.
In Q4 2021, HelloFresh experienced continued customer growth in both segments (US and International), reaching a total of 7.2 million active customers and its highest-ever quarterly revenue of 1.58 billion euros. In addition to the group's order rates remaining high and above pre-pandemic levels, the average order value continued to increase.
"2021 was another year of successful growth and expansion for HelloFresh. We saw very significant growth in both segments, despite a challenging benchmark, given that 2020 was an unprecedented year of lockdown," said Dominik Richter, co-founder and CEO of HelloFresh.
"During 2021, we made significant progress in increasing our production capacity and infrastructure globally, while launching Norway, Italy and Japan as new markets, bringing Green Chef as an additional brand in the UK market, extending our HelloFresh Market offering of high-quality add-ons in the US and the acquisition of Youfoodz in Australia. We are laying the foundations to achieve our mid-term goals and are tasked with becoming the world leader in integrated food solutions.
HelloFresh said it will continue to make significant investments in its long-term growth capabilities, including the ongoing construction of its fulfillment infrastructure and the strengthening of its technology and data platform.
The company is also committed to pursuing and developing new geographies and new brands in line with its long-term growth strategy.
Against this backdrop, the company expects revenue growth at constant currency of between 20% and 26% and full-year 2022 adjusted EBITDA of between $500 million and $580 million. euros.
Finally this morning, the English wine producer Chapel Down appointed Robert Smith as Chief Financial Officer.
He will join PriceWaterhouseCoopers, where he most recently led the finance transformation practice in the UK and EMEA region and held several leadership positions over a 13-year period as a partner.
Chapel Down said Smith is well placed to lead its finance team, including transformational work on delivering its future investment in a new winery and vineyards, managing its future capital strategy and investor relations. investors and the partnership with the CEO on the future growth of the industry. Opportunities.
He will take office on September 1, 2022 and in order to ensure a full transfer until the summer of 2022, Richard Woodhouse, current Chief Financial Officer and Chief Operating Officer, will remain in post until the end of August 2022.
On the markets this morning, the FTSE 100 rose again by 0.2% to 7,469.1 pts.
Early risers include McColl's, up 5% to 2.5p after yesterday's share price crash, Greggs, up 2.3% to 2,634p and McBride, up 2, 3% to 45.5p.
Fallers include Deliveroo, down 4.8% to 122.7p, Coca-Cola HBC, down 4.7% to 1,814p and THG, down 4.4% to 102.3p.
yesterday in town
The FTSE 100 fell 0.4% yesterday to 7,458.2 points, but largely held onto Friday's gain after Thursday's stock market crash amid the Russian invasion of Ukraine.
McColl's slumped 66.4% to fall back to just 2.4p amid news that it is in talks with lenders as the convenience chain seeks to raise fresh capital to prevent it falling under administration.
Coca-Cola HBC, of ​​which Russia and Ukraine are key territories for the Coke bottler, fell 10.9% to 1,904p on the escalating crisis.
Other falls include Virgin Wines, down 6.2% to 136p, Parsley Box, down 3.4% to 28.5p, McBride, down 3.3% to 44.5p, PayPoint, down down 3.1% to 597p, Imperial Brands down 2.6% to 1,639p, DS Smith down 2.6% to 344.6p and British American Tobacco down 2.5% to 3 261.5p.
Highers on the day included Just Eat Takeaway.com, up 8.1% to 3,027p, Deliveroo, up 7.4% to 128.9p, THG, up 5.6% to 107p, B&M European Value Retail, up 4.1% to 605.4p, AG Barr, up 3.7% to 517p, Naked Wines, up 3.1% to 422.5p, Ocado, up 2, 9% to 1,373p and Finsbury Food Group, up 2.9% to 89p.