Couche-Tard posts 37.3% full-year revenue growth in FY22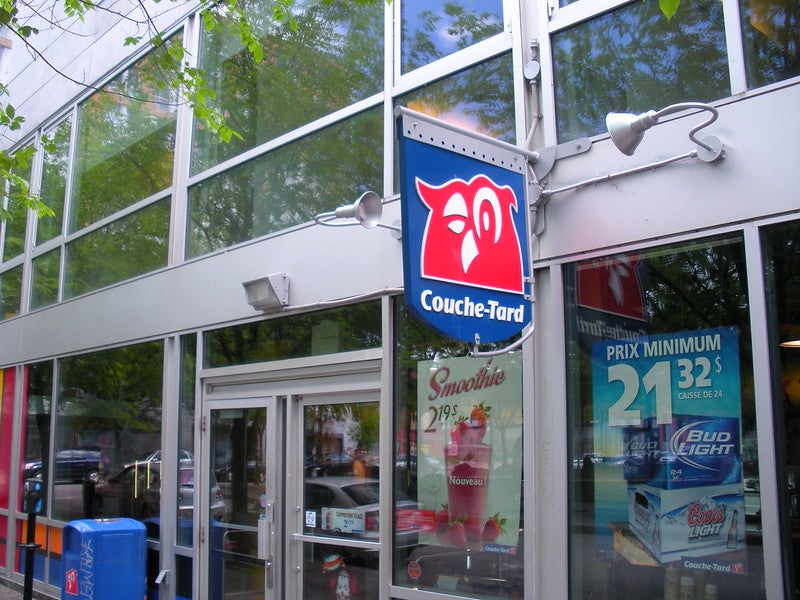 Canadian convenience store operator Alimentation Couche-Tard announced a C$17.0 billion ($13.2 billion) increase in revenue for the financial year 2022 (FY22)up 37.3% year-on-year.
During the year, the retailer's merchandise and services revenue increased by C$730.8 million compared to fiscal 2021 (FY21).
Its FY22 net profit fell from C$22.2 million to C$2.7 billion, down 0.8% from a year earlier, while its adjusted profit increased 2.0% to C$2.8 billion.
Couche-Tard's net earnings per diluted share (EPS) increased from CA$2.44 to CA$2.52 during FY21.
For the fourth quarter (Q4), which ended April 24, the retailer's revenue increased C$4.2 billion, or 34.3%, to C$16.4 billion year-on-year .
During this period, its total merchandise and services revenues for the company increased to C$3.8 billion.
Couche-Tard's same-store merchandise sales increased 6.2% in Europe and "Other Regions," increasing 2.3% and 0.1% in the United States and Canada, respectively.
The company's fourth quarter net income was C$477.7 million, down 15.3% from C$563.9 million in the same period of FY21.
Its EPS also declined to CA$0.46 in the quarter from CA$0.52 in Q4 2021.
Couche-Tard's Chief Financial Officer, Claude Tessier, said, "Our results for the fourth quarter and fiscal year 22 exceeded our expectations on many fronts, particularly in light of a challenging global environment.
"Inflation was particularly noticeable during the fourth quarter, affecting all aspects of our business.
"We have, once again, diligently managed these difficult conditions and have been able to mitigate the impacts of a higher level of inflation and continued pressure on wages.
"As we look to fiscal 2023, our sound financial position and strong capital structure, including our recently implemented U.S. commercial paper program, positions us to continue to deliver strong results and restoring value to our shareholders as we remain focused on our ambitious dual-yet one strategy.
In April, Couche-Tard suspended operations at its 38 stores in Russia in response to the country's aggression against Ukraine.