ReNew Power Revenues Grow 27% YoY in FY22, Renewables Portfolio Grows 1.7GW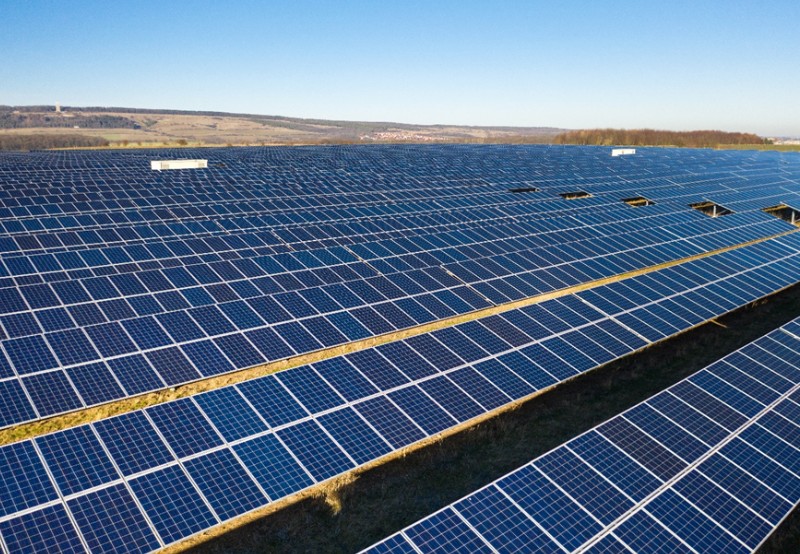 Independent power producer renew the power announced results for the fourth quarter (Q4) of fiscal year (FY) 2022 and the year ended March 31, 2022.
The company recorded total revenue of ₹17.61 billion (~$232 million) for the fourth quarter of FY2022, an increase of 31.1% from recorded revenue at the same time last year.
Adjusted Earnings Before Interest, Taxes, Depreciation and Amortization (EBITDA) for the fourth quarter of FY2022 was ₹12.79 billion (~$169 million), an increase of 49.4% from the previous quarter.
Adjusted EBITDA was not adjusted for the net negative impact of weather conditions compared to normal of approximately ₹5.69 billion (~$75 million) for FY2022 and ₹1.52 billion (~$20 million) for Q4 FY2022 as well as ₹471 million (~$6 million). million) of EBITDA in fiscal year 2021 from the roofing portfolio that was sold in February 2022.
ReNew's ordered capacity increased by 130 MW in the fourth quarter of fiscal 2022.
Total electricity sold in the fourth quarter was CU3,547, an increase of CU1,157 or 48.4%, compared to the fourth quarter of FY21.
Electricity sold in Q4 2022 for solar assets was 2,006MU, an increase of 977MU or 95.0%, compared to Q4 FY2021. Electricity sold in Q4 FY2022 for wind assets was 1,490 MU, an increase of 129 MU or 9.5%, compared to Q4 2021.
Full year turnover
The company recorded total revenue of ₹69.19 billion (~$912 million) for the 2022 financial year, an increase of 27% from the previous year. Adjusted EBITDA was ₹55.14 billion (~$727 million), an increase of 31.7% from FY2021.
The net loss for the year was ₹16.13 billion (~$213 million) compared to a net loss of ₹8.03 billion (~$106 million) last year. The net loss included ₹13.22 billion (~$174 million) charges related to listing on the Nasdaq Stock Exchange, issuance of equity warrants, listing of payments based on stocks and other factors.
The company was listed on Nasdaq in 2021 after entering into a business combination with RMG Acquisition Corporation II, a special purpose acquisition company.
Total electricity sold in FY22 was CU14,022, an increase of CU3,090 or 28.3% over the prior year.
Electricity sold in fiscal 2022 from solar assets was 5,622 MU, an increase of 1,379 MU or 32.5%, compared to fiscal 2021. year.
Distribution companies in Andhra Pradesh owe ReNew Power ₹17.42 billion ($230 million), which the company expects to fully recover over time.
Renewable energy portfolio
As of March 31, 2022, the company's portfolio consisted of 10.7 GW, of which 7.6 GW is commissioned and 3.1 GW is committed. The ordered capacity includes 3,780 MW of wind power, 3,688 MW of solar power and 99 MW of hydro power.
The weighted average plant load factor (PLF) for FY22 for wind assets was 25.4%, compared to 22.9% for FY21 due to an improvement in wind resources. The PLF for FY22 for solar assets was 23.1% compared to 22.2% for FY21.
In FY22, the company commissioned 1,727 MW of projects (190 MW of wind power and 1,537 MW of solar power), for which capital expenditures amounted to $78.52 billion. of ₹ ($1.03 million).
Subsequent to the end of the quarter, ReNew entered into definitive agreements to purchase 528 MW of renewable power assets and signed an additional 1.6 GW of power purchase agreements bringing the total portfolio of the company at 12.8 GW.
ReNew Power recently signed definitive agreements to acquire over 500 MW of operating wind and solar assets. The company said it would acquire operating wind assets totaling 471.65 MW and solar assets 56.25 MW, bringing total capacity to 527.9 MW. The acquired assets are spread across eight states with a total enterprise value of approximately ₹30 billion (~$388 million).
In April this year, ReNew Power signed five PPAs totaling 2 GW with Solar Energy Corporation of India (SECI), Punjab State Power Corporation and corporate buyers.
In calendar year 2021, ReNew Power was the largest large-scale developer by installations, according to India Solar Market Leaderboard 2022. It acquired 260 MW of solar projects in Telangana and installed 250 MW solar projects connected to the Interstate Transmission System (ISTS) in Jaisalmer, Rajasthan.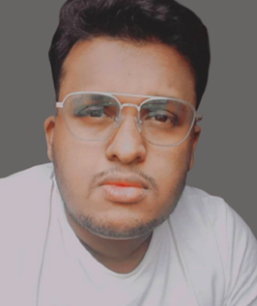 Arjun Joshi is a journalist at Mercom India. Prior to joining Mercom, he worked as a technical writer for enterprise resource software companies based in India and overseas. He holds a BA in Journalism, Psychology and Optional English from Garden City University, Bangalore. More articles from Arjun Joshi.