Top 5 New York Office Building Sales — May 2022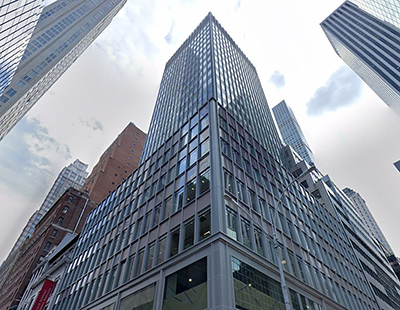 PropertyShark has compiled the city's best deals of the month for the area.
475 Fifth Avenue, Manhattan
Selling price: $291,000,000
A partnership between Nuveen Real Estate and Norges Bank Investment Management (NBIM) has sold the 24-story office building totaling 275,738 square feet to Murray Hill. RFR Realty acquired the LEED Silver-certified tower through a $180 million acquisition loan from JPMorgan Chase. The property was last traded in 2011, when Nuveen paid $143.9 million for the building constructed in 1926, while NBIM acquired a 49.9% stake two years later.
645 Madison Avenue, Manhattan
Selling price: $196,592,300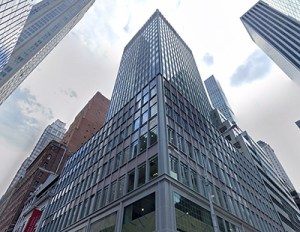 With the current agreement, Titan Golden Capital has become the sole owner of the property totaling 164,615 square feet in Lenox Hill, following the $26.6 million acquisition of the ground lease on the 22-story tower last November. Eric Anton and Nelson Lee of Marcus & Millichap arranged the transaction. Completed in 1971, the Class A office building comprises 33,697 square feet of retail space.
529 W. 20th St., Manhattan
Selling price: $32,000,000
A&R Kalimian has sold a nearly 67% stake in the 111,329 square foot building also known as The Arts Building. Eagle Point Properties became the majority owner of the 11-story property in Chelsea. The area is home to a wide variety of galleries, the list of tenants includes ACA Galleries, Bruce Silverstein Gallery and the Fine Art Conservation Group among others.
513 W. 20th St., Manhattan
Selling price: $23,333,334
Eagle Point Properties has also acquired a controlling interest in this 83,240 square foot office building in the same neighborhood from the same vendor. The seven-story mid-rise was completed in 1910 and underwent renovations in 1988. Adjacent to the 1.5-mile-long linear park dubbed The High Line, the property's tenants include Crozier Fine Arts and Oui2 Entertainment.
857 Broadway, Manhattan
Selling price: $22,000,000
Trans World Equities Inc. has acquired the four-story office building totaling 11,636 square feet in the Flatiron District. As part of the transaction, the buyer also secured a $4 million deferral loan from the seller. Completed in 1910, the building includes seven commercial units, 6,090 square feet of office space and a 5,546 square foot commercial portion.