Working from home can get lonely. Researchers have found a "magical ratio" to balance it with office work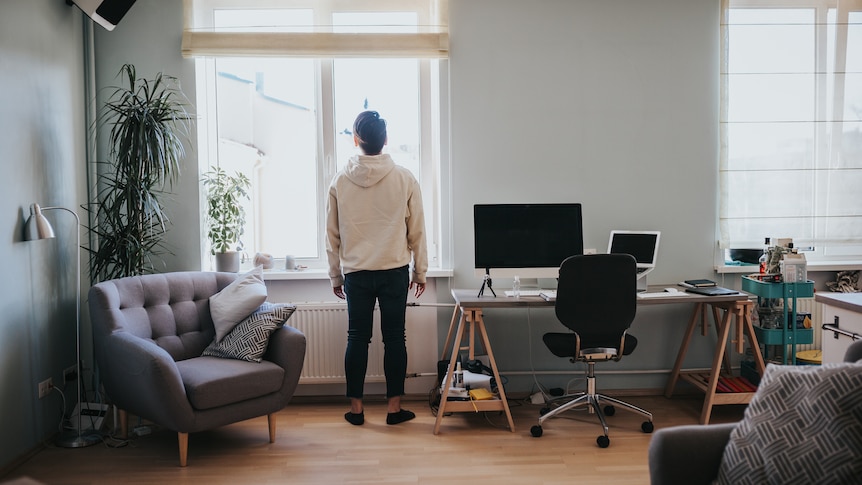 COVID-19 has changed many things in our lives, especially where some of us work.
Many employees now have the option of working in the office or from home. It has been dubbed "hybrid work".
But not finding the right balance between working in these two places can leave some people feeling lonely and disconnected.
Mark Mortensen is Associate Professor of Organizational Behavior at INSEAD Business School. He says it's a misconception to think that a worker's loneliness is their only problem, rather than an organizational issue.
"What we have to recognize is that you can't fix loneliness by saying, 'Hey, you, you're lonely. Don't be so lonely,'" Mr Mortensen told ABC RN's This Working Life.
The side effects of loneliness can have varying impacts on an employee's well-being.
"It can be as extreme as triggering depression or as mild as… not feeling well," he says.
This lonely feeling
Loneliness is increasingly common in Australia.
The Australian Institute of Health and Welfare has conducted several national surveys of overall loneliness rates since the start of the pandemic
The investigations revealed that more than half of respondents felt more alone since the start of COVID-19.
Cathy Ngo knows this feeling well.
She finds working from home in Sydney quite lonely at times.
"Most of the time I'm home alone. It's just me and my mini zoo…I miss that face-to-face interaction," she says.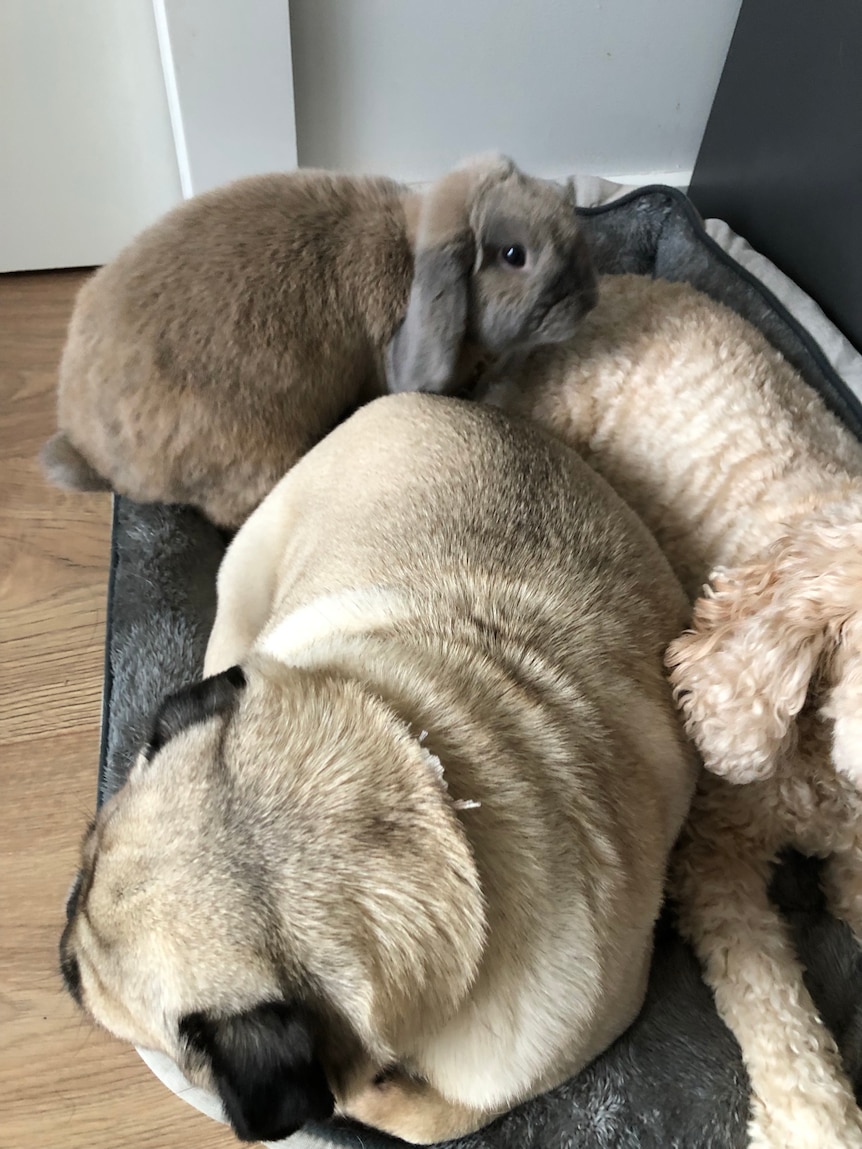 Ms. Ngo is a human resources and communications consultant specializing in diversity, equity and inclusion. She usually works from home five days a week, with occasional weekends as well.
Often her only company when working is her pets – a rabbit and two dogs.
Dr Caroline Knight, researcher at Curtin University's Future of Work Institute, says it is well known that people need autonomy, competence and belonging to grow psychologically.
Relatedness is the need to feel connected or to have a sense of belonging or connection to other people.
"I think it's that relationship that we're losing. [working from] residence. We are not addressing that need, which we can do in the workplace," says Dr Knight.
"A lot of people like to come to work when it's busy and that's partly because we cater to those needs."
When we're out of the office, that doesn't happen as much and we start to feel more melancholy, anxious, lonely and isolated, she says.
What can we do about it?
Researchers looked at the ideal number of days spent working from at home versus at the office to reduce the onset of loneliness – the so-called "magic report".
"Some research on this actually shows it's around two to two and a half years. So no more than two and a half [days] at home it's supposed to be a little too much," says Dr Knight.
She says research has also found that when people are at home, their relationships with other workers are less spontaneous.
"You often have [only] having a quick conversation in messages, so the quality of relationships can get a little more eroded," she explains.
This can be improved when working in the office.
"When you're in the office, you can have more dynamic interactions. You stop at people's houses and say hello and have spontaneous conversations; you can develop a lot more meaning and relationship aspects."
It's also important to have a variety of interactions in the office.
"We've found that…interactions with co-workers rather than managers when you're in the office offset that feeling of loneliness, even when you're working from home," she says.
"If you get that connection with co-workers, when you're in the office, say three days a week, it actually stops you from feeling so lonely."
Allowing teams have autonomy and having open discussions in the workplace about how to find balance in hybrid working is vital, she adds.
"Managers can really promote socialization, both in the office and online," she says.
"Allowing people to take the time to have that coffee break and things like that…and to have open spaces, maybe where people can collaborate and communicate, and be okay with that."
Mr. Mortensen acknowledges that there can be some reluctance to return to the office a few days a week, particularly if some employees find they get more done at home.
"The reality is you also have to ask yourself, okay, you're super productive working from home — that's awesome," Mortensen says.
"But how do you mentor your younger employees? How much do you contribute to the social fabric of what makes your organization what it is? All of these are important pieces of the puzzle."
There are also many other things employees get from working in the office.
"Things like learning and development opportunities, a sense of community, a sense of connection," said Mr. Mortensen.
"It all brings meaning and purpose."
Loading the form…
RN in your inbox
Get more stories that go beyond the news cycle with our weekly newsletter.